A brand new product that AI&S is now able to offer our clients is the manufacture of ACME threads and Stub ACME threads.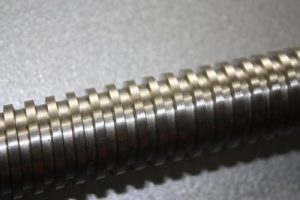 We have recently machined a 2800mm length of
1-1/8" 4TPI – Stub ACME Left Hand Thread
Ref: ASME/ANSI B1.8-1988 (R1994)
This item was machined from Stainless Steel Grade 304.
2800mm is the maximum length we can machine of this product.
We are also able to machine any other pitches and thread densities that you may require.